Swimming Pool & Spa Services
New Pool Installations
---
Personally designed and constructed back yard paradise for your family's pleasure. (In ground concrete pools and spas)

When Custom Pools and Remodeling by Shannon W. Stevens, LLC builds a pool, it's built right the first time, with the hydraulics, maintenance and safety in mind. We are the proud pioneers in Hillsborough, Pinellas, and Pasco counties of the main drain-less pool system, completely eliminating drain suction entrapment. We build every single pool with these features standard. We pride ourselves in building one of the easiest to maintain, most economical, and safest pools in the industry and we will not charge you more to build it right!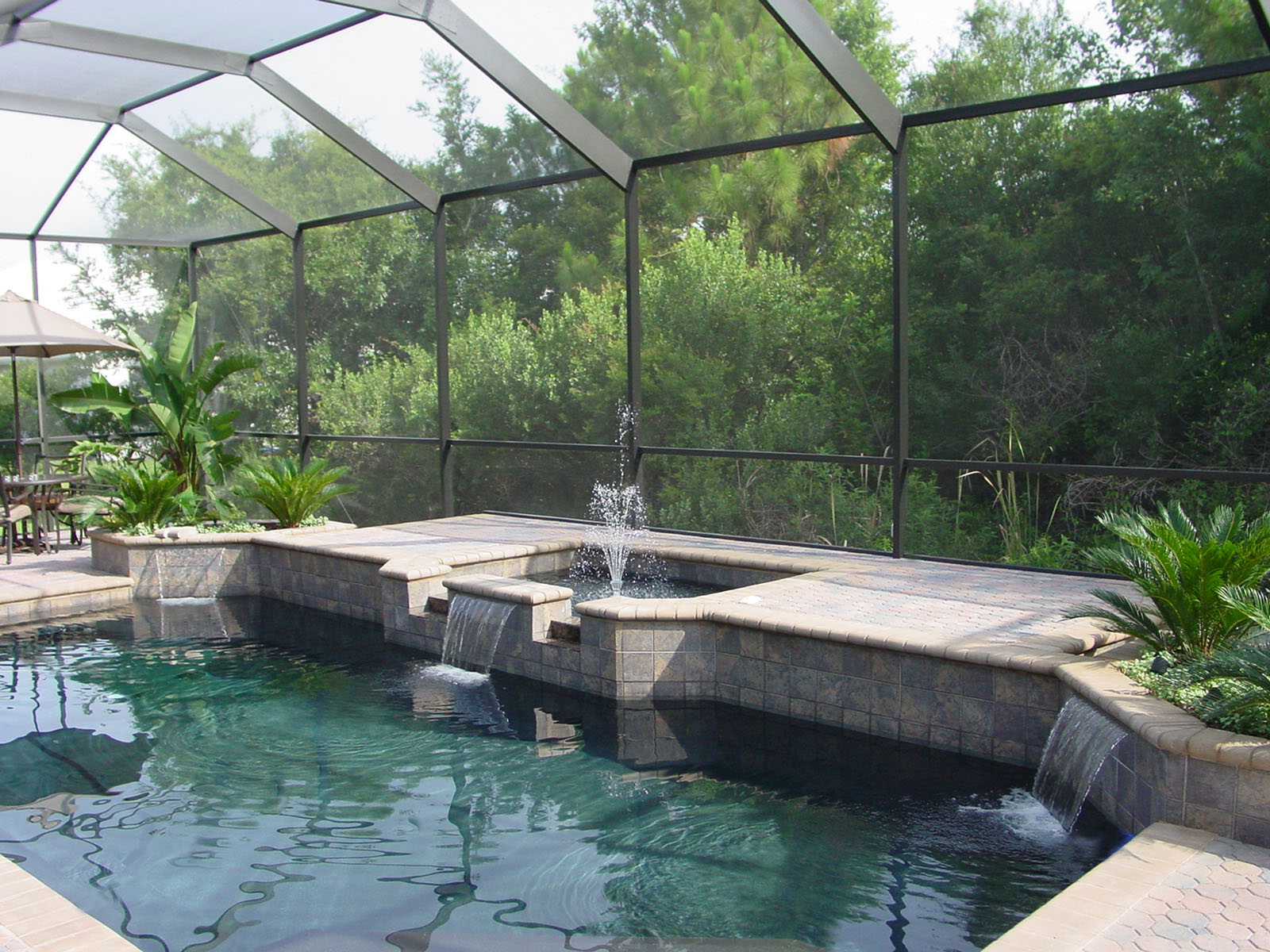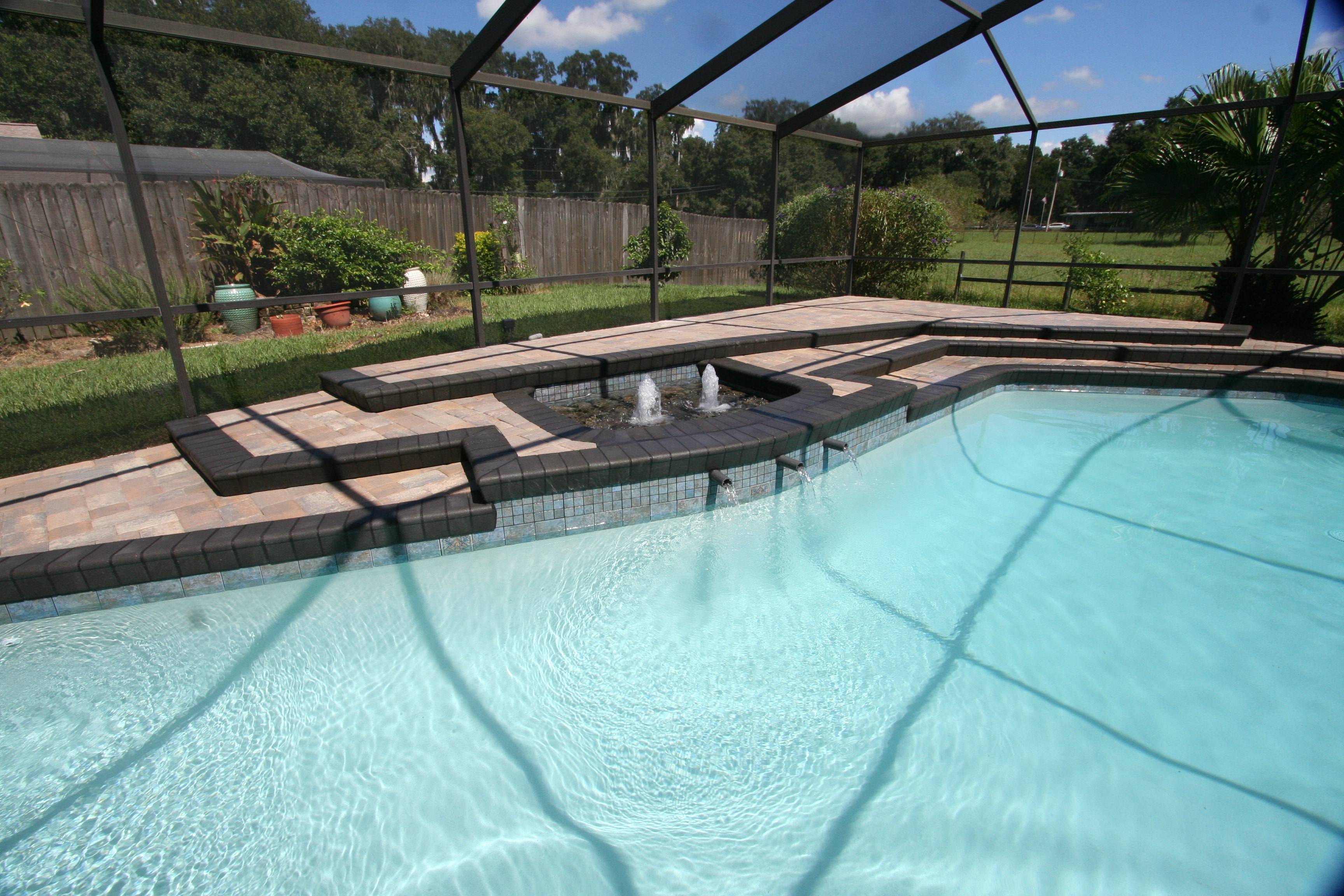 Pool Remodeling
---
Making older outdated pools new and more efficient…Add a spa, a water feature, custom deck, tile and interior

Most pool builders in this area are only interested in building new pools. However, with Florida being one of the most pool saturated states there are many homes with pools that are older than 15 or 20 years. Those pools are usually in need of an update and remodel. Custom Pools is capable, experienced and ready to do the job. The deck toppings, interior pool finish, tile and pool edge choices available today are much improved from the earlier choices. If your pool is outdated, call us to see what can be done to make your pool new again.
Custom Water Features and Fire pit social areas
---
Real rock or hand carved rock waterfalls, grottos and activity areas as well as kitchen and fire pit social areas.

A pool is much more than a hole filled with water….it is a family and friends gathering place. A raised spa with water spilling into the pool, water fountains, kitchen areas for cooking out and entertaining, a fire pit, in pool seating areas, beach, or rock water falls are some of the things that can add to your pool side enjoyment. Let our designer help you decide which features would best suit your family's needs and design a pool for you.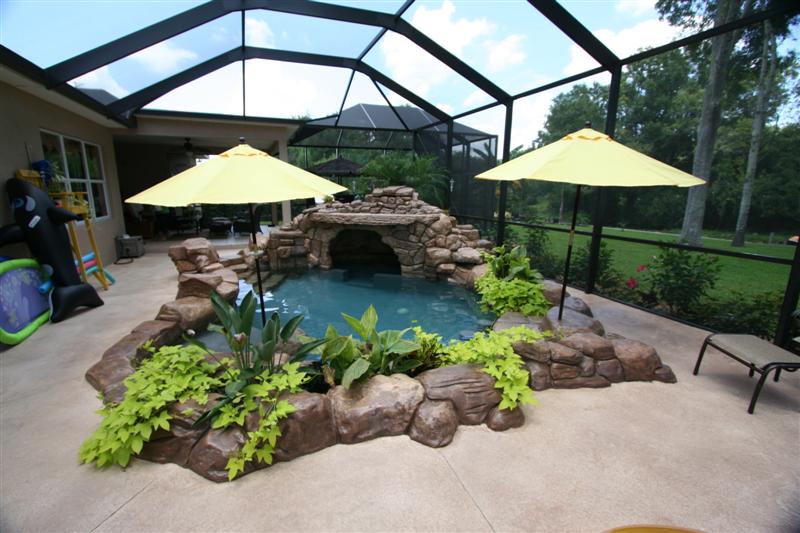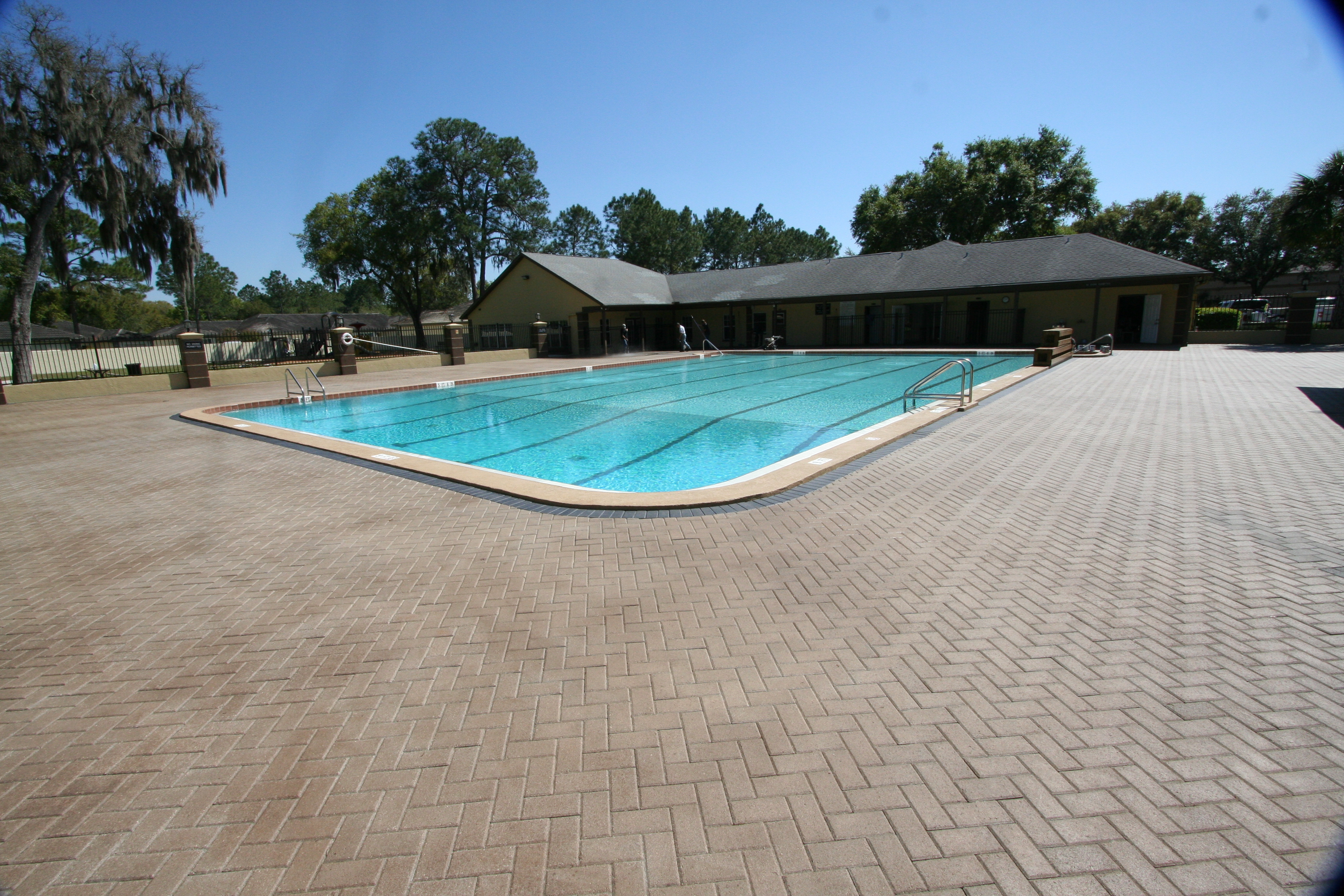 Commercial Installations
---
Building and major renovations of commercial pools and spas in the greater Tampa Bay Area.

Shannon W Stevens holds a license that allows him to build or repair commercial swimming pools. He has extensive experience building new and upgrading older commercial pools for communities, hotels, motels and other commercial applications. The requirements for commercial pools is often different from residential construction and a builder with commercial experience is vital.