About Us
A MESSAGE FROM THE OWNER
---
"I have one of the best jobs in the world, I build fun!"

Having grown up in this area, and with a father who was in the pool industry, it has been my whole life. As a consumer myself, I want the best value for my money, and that is exactly what I want to do for you. I have a lot of respect for honesty and integrity, diligence and hard work, and that is what I look for in my employees.

Also, I believe in a better pool, one built with hydraulics, maintenance, and safety in mind. So, I just want to say to you,;if you choose Custom Pools & Remodeling to build or remodel your pool, you will have made the right choice.

My father always taught us "build it right, put your name on it, and stand behind it." I am Shannon W. Stevens, and I would be honored to be your builder.


Custom Pools & Remodeling Licensed, Bonded and Insured Shannon W. Stevens, LLC
Member of the FSPA and Angie's List
40 years in the pool industry
High standing on Angie's List
State Certified Swimming Pool Contractor using Standard DCS (Drainless Circulation System)
THE ARTISTIC BUILDER Shannon's mother, Billie Stevens, was an artist and a potter. She loved to work with glazes and form things from clay. Shannon's love of carved rocks stemmed directly from that bloodline. For years he studied rocks and rock formations in order to more realistically carve rocks for around the pool. One nice thing about carved rocks is that there are no sharp edges. He has even carved rocks that are shaped to your bottom so that they are more comfortable to sit on.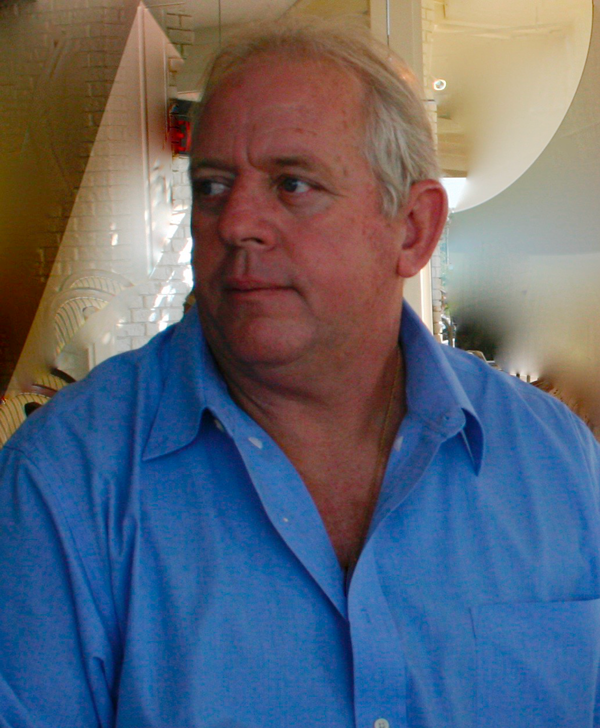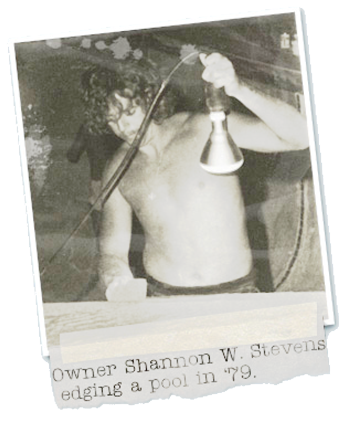 " Working for my dad in 1979"